Playing outside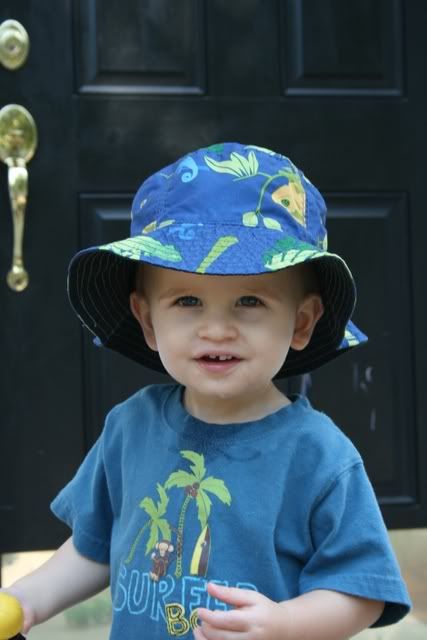 We took him to The Little Gym last week and then did a couple errands after that. By the end of lunch he was out! Tired boy...
Kaden still adores Juliet. He will often go sit by her and play with one of his toys while sitting next to her. He was so happy to lay next to her here (I was singing songs to both of them and it worked out well to have them right by me!)
Up to no good!! I was cleaning up Kaden's breakfast and came around the corner to find him sitting ON the table playing with the toy!! So after getting a couple pictures, I made him get down!