Kaden is feeling so much better! He was still a bit quiet on Saturday and didn't play much, but by Sunday he was back to his normal self. He woke up hungry and played a lot. It's so great having my healthy boy back! Here are some pictures from when he wasn't feeling well and then from when he was feeling better.
Picking out the DVD he wanted to watch
Trying to smile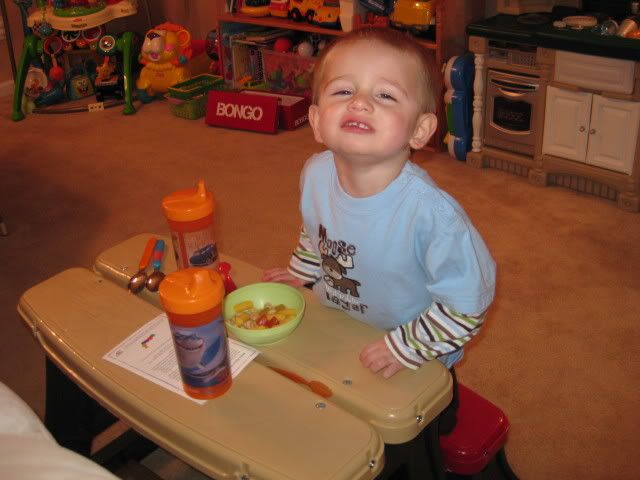 Worn out boy
With Marie
Watercolor painting
We have this large piece of paper and Kaden & Marie had fun coloring on it.
Today when I was getting lunch ready Kaden walked into the kitchen with his paci, blankie, and stocking hat!! He loves this hat and apparently found it, put it on, and just walked around the house with it on!! haha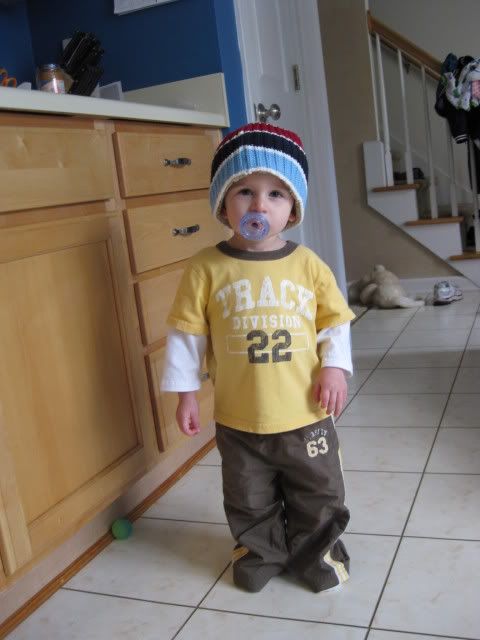 I went to go get him for lunch and found him under the play table, with his blankee. You would think he was tired, huh!! (except fast forward to naptime when he didn't ever fall asleep!!)
Kaden & Marie have so much fun "setting" this table and "eating"!!
Tonight when I was making supper Kaden was carrying around a bowl, baking sheet, spoon, and measuring cup. I put a little water in the cup and he had fun pouring it into the bowl, then onto the baking sheet, and stirring it!