Kaden's Aunt Kathy and Uncle Carl sent him a package the other day. He got a big box of crayons that he loved. I brought him to the kitchen to color, and I think he thought I was taking them away (hence the red/been crying face). I gave him one of the little boxes and he had so much fun! They also gave him a couple Mickey Mouse coloring books, which he LOVES!
They also sent a backpack/tent kit that had a kid-friendly flashlight (so it doesn't blind his eyes as easily!). He loves the flashlight!
Matt put his head spotlight thing on Kaden and Kaden acted like he had super powers all of the sudden. He started pointing the flashlight at the TV and making grunting noises. He was trying to line up the red dot from the spotlight with the red dot from the flashlight!
For some reason Kaden has a new stance when he spreads his legs. It's pretty funny, and he knows it!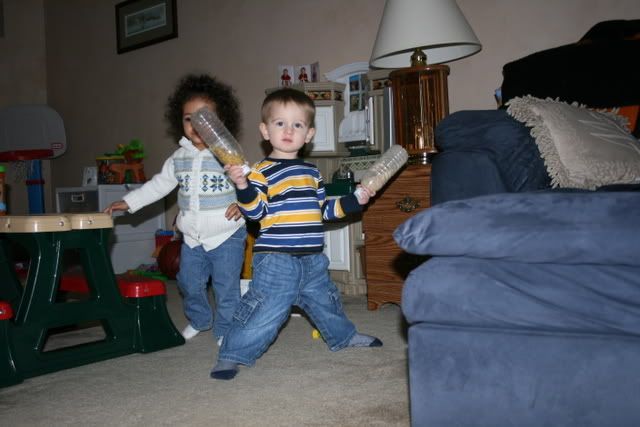 It's amazing the weird spots/positions he can get himself into!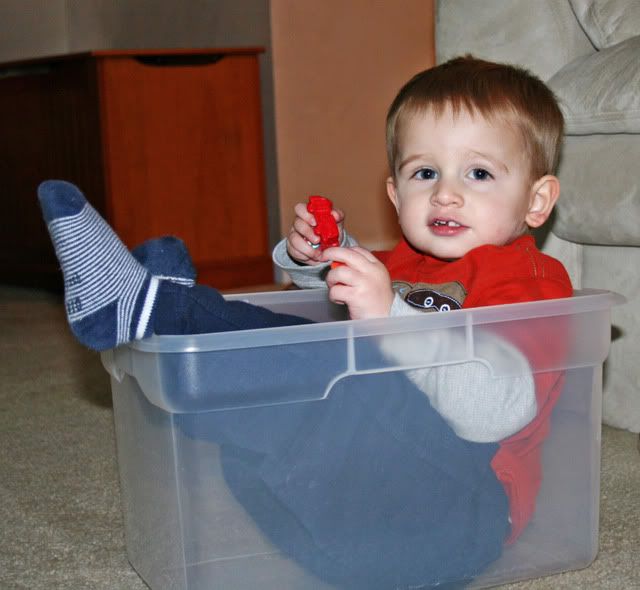 Kaden had his last session at Little Gym for the semester on Sunday. (Now he'll be in the older group) He did so awesome he even got a medal!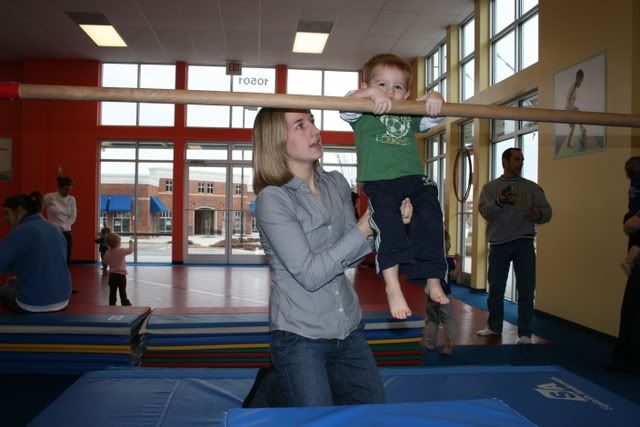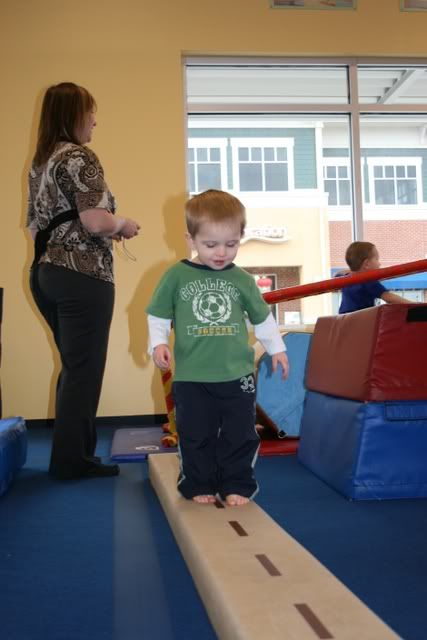 Look, no help!! He can now walk across the elevated balance beam sideways (sliding his feet).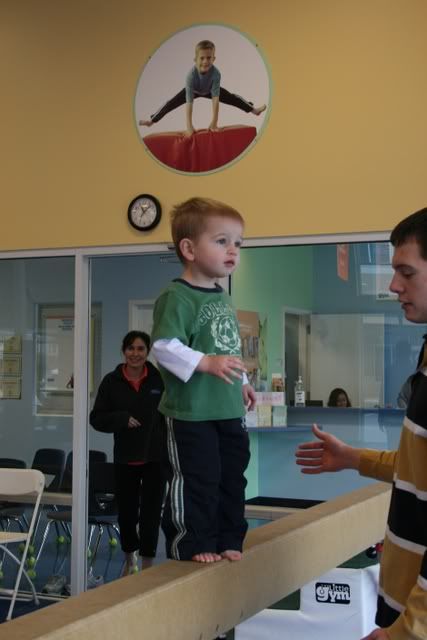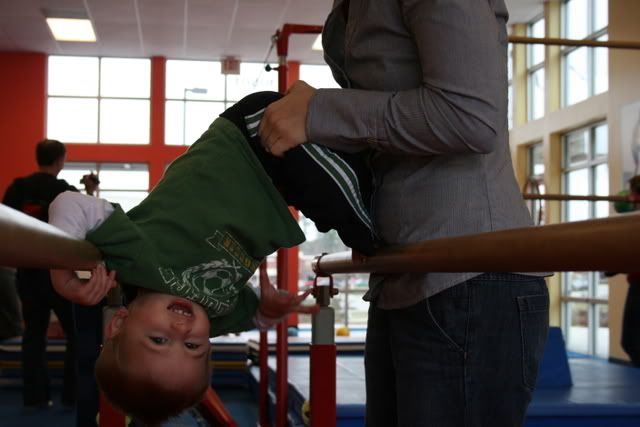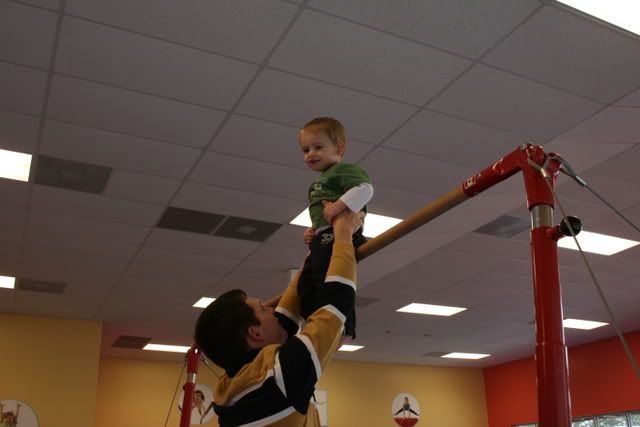 A few new scrapbook pages that I've been working on