I uploaded pictures from our other camera tonight and realized I missed a few last night. Kaden was so excited to see Talbot after we got home from The Little Gym on Saturday night. He immediately ran to her!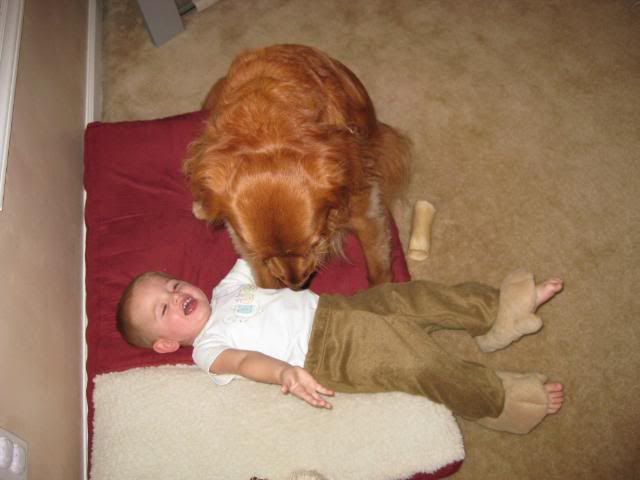 I was playing with Kaden today with the chicken puppet and he decided he wanted it on his hand! Talbot was checking out the chicken and Kaden was making it "attack" her!!
He has quite a bad cold right now and wasn't feeling too well in the morning (watching a bit of TV)
Now to the good ones!! We carved one of our pumpkins tonight and let Kaden paint his pumpkin. He was really intrigued with the carving, but really didn't want to touch the "stuff" in the inside. Matt's thinking he might not be the best fisherman when it comes to putting a worm on!!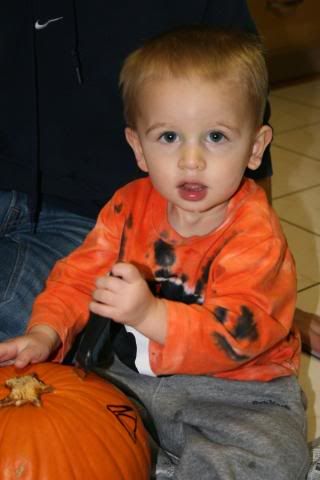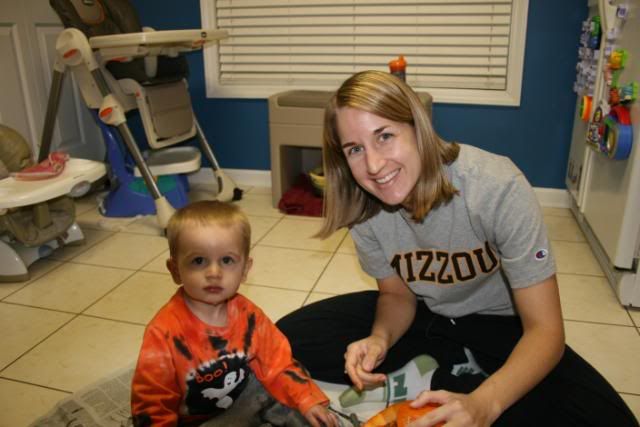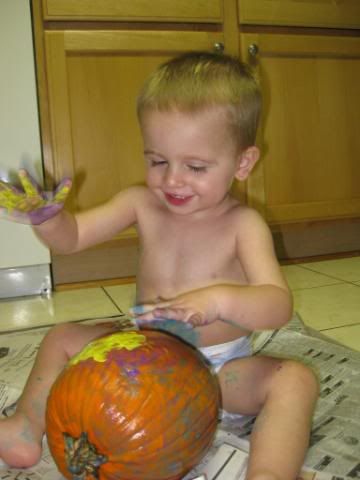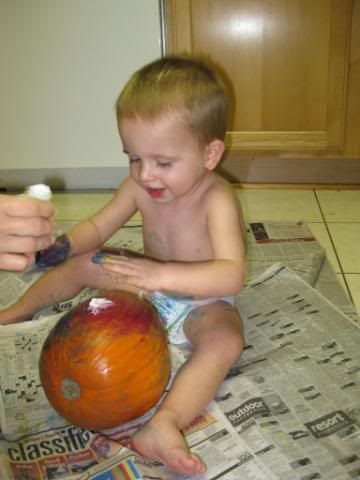 I took him straight to the bath after he finished painting, while Matt stayed downstairs and finished carving the face of the pumpkin. Before I started bathing him, I decided to give him a very needed haircut. Here he is after the haircut, a bath, and jammies. We think it turned out super cute!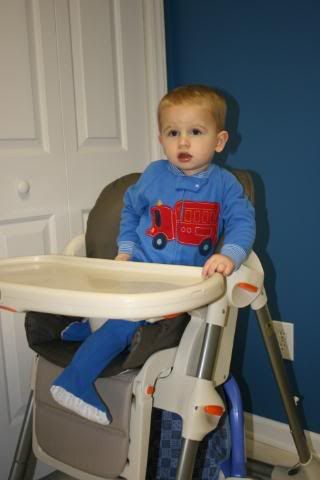 Then a couple pictures outside with the lit pumpkin and Talbot.